Having a solid experience spanning traditional to digital allows me to communicate across all facets of a MARCOM team: graphics, video, digital, and web with connections to IT, sales, CX, and more – all with an understanding of the time constraints and challenges each may face.
The current goal I'm working towards: Leading a team of my own. It's a shorter-term goal to break into management (and one I hope to achieve in the next few years), but I do feel prepared to work across strategy to manage people, budgets, and projects for success.
For an online version of my resume, click here. Have a question? Connect with me on LinkedIn. 
Jump to a section: Analytics | Web Updates | Writing and Editing | Other experience
Digital Marketing
I've executed and set strategies and for a wide range of clients and employers spanning medical, legal, real estate, and automotive industries while managing budgets and projects to support overall objectives.
Experience includes:
Identifying audience traits and creating overarching strategy to deploy budgets accordingly
Leverage CRM insights to report on marketing successes to executive-level management
Keyword research and on-site SEO optimization
Setup, set and maintain strategy for Google and Bing Ads and social accounts
Design direction and feedback to designers
Training materials for channel development and educating clients on marketing best practices
Budget allocation and management
Strategy and tactical-level work in agency, nonprofit, and corporate settings
Social media management
Content writing and development
Citation creation, cleanup, and management
Programs used: Google Ads, Facebook Business Manager and Ads Manager, Bing Ads, LinkedIn Advertising, Salesforce, BrightEdge, SEMrush, MozLocal, Whitespark, BrowserStack, Hubspot, Zoho, etc.
Club Car: 
In January 2017, Club Car launched its new consumer-focused vehicle, Onward. It was the company's initial consumer-focused vehicle, different from previous models you'd typically find from Club Car that were primarily focused to golf course owners.
Through various digital tactics, and leveraging persona data we had available, we not only made our numbers – sales surpassed initial goals, earning the marketing team a President's Award.
Click here to read more.
Rule Marketing Group
I've often done work on the side, dating way back to working as a stringer for a newspaper in college. And I've never been afraid to try something new.
I created an LLC to meet the needs of some small business owners who could use a lift over their competition. Part education, part strategy, part execution.
Click here to take a look at the site! (Opens in a new window)
M3 Agency:
Filling two roles isn't easy, but sometimes they mesh well and it saves the company money.
Plus, it creates greater collaboration between departments, supporting new growth opportunities to boost the bottom line.
Click here to learn more.
ABLE Pediatrics:
A new pediatric clinic in the area boasted a great doctor and strong affiliates with a well-regarding company in the community. But it needed a digital boost to ensure parents knew of its location and was setup to succeed for the long haul.
Brand awareness was more than attained, with a dashboard showing leadership just what was driving conversions, an SEO-optimized website with local SEO citations in place, and strong on-site content to resonate with target markets. Click here to learn more.
Analytics
Without an ROI measurement, it's impossible to truly optimize spend and reduce costs while increasing effectiveness. Reporting out on relevant Analytics and presenting a clear message of what worked and what didn't has been central to previous roles and continues to be a focus moving forward.
I am Google Analytics certified, and have some experience with Google Tag Manager and Adobe Analytics. I have also leveraged a website heat-mapping tool to further identify opportunities for improvement from a UX perspective.
Programs used: Google Analytics, Facebook Insights, Adobe Analytics, Google Tag Manager, Crazy Egg
Web Updates
From leading web improvement planning to acting as gatekeeper for all web content, website experience has been a core competency for years. This includes working with content creation teams – and sometimes being the creator – to handling more technical updates and managing vendors and developers.
I have experience with:
Adobe Experience Manager 5.6, 6.1, and 6.3  (both Classic and Touch UI)
WordPress
OUCampus 9 and 10
Squarespace
Wix
IBM Content Manager
While I am not a designer myself, I know what a good website entails from a UX standpoint and provide consultative direction while working with a web team.
Writing and Editing
From authoring hundreds of words for a website refresh to turning around blog posts in an hour, I've written for publications and clients alike. This experience allows me to bring constructive criticism to tone, style, and language across many channels spanning from fun social posts to professional ad copy and more.
A few of my favorites: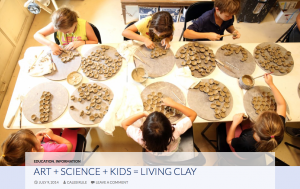 Other, less-relevant experience
My focus has primarily been in digital, strategy, and content, but it certainly doesn't stop there.
My degree features a concentration in Broadcast and Electronic Media, which included TV and radio experience. Here is one of my favorite videos I led and produced, and here is an old showreel of mine created using Final Cut Pro 7.
I have dabbled in graphic design to better understand process flows, etc., using Adobe InDesign and Illustrator to some effect. (I'm also married to a designer.) One piece I put together for use on social media is displayed, an infographic describing the class of 2018 at then-Georgia Regents University (now Augusta University).
Finally, while not in a professional setting, I have leveraged data through surveys to help identify areas of improvement in a class of 70+ young professionals. We made adjustments to curriculum and events, creating a stronger sense of community and engagement based on this data. I was also one of the rotating speakers in the class.
Want to know more? Take a look at my résumé, or send me a message on LinkedIn!