Having a solid experience spanning traditional to digital allows me to communicate across all facets of a MARCOM team: graphics, video, digital, and web with connections to IT, sales, CX, and more – all with an understanding of the time constraints and challenges each may face.
Pulling it all together into a cohesive, multi-channel marketing effort and then showing what was successful through accurate attribution is always the end goal.
For an online version of my resume, click here. Have a question? Connect with me on LinkedIn. 
SEO, Local SEO, and PPC
I've executed and set strategies and for a wide range of clients and employers spanning medical, legal, real estate, and automotive industries and managed budgets totaling over $500,000 to date to support these initiatives.
Experience includes:
Keyword research and on-site optimization
Setup, set and maintain strategy for AdWords accounts
Integration of multi-channel strategies into one cohesive plan with multiple customer touchpoints
Design direction and feedback for ads to designers
Training materials for channel development
Budget allocation and management
Citation creation, cleanup, and management
Programs used: Google AdWords, Facebook Business Manager and Ads Manager, Bing Ads, LinkedIn Advertising, BrightEdge, SEMrush, MozLocal, Whitespark
Analytics
Without an ROI measurement, it's impossible to truly optimize spend and reduce costs while increasing effectiveness. Reporting out on relevant Analytics and presenting a clear message of what worked and what didn't has been central to previous roles and continues to be a focus moving forward.
Programs used: Google Analytics, Facebook Insights, Adobe Analytics
Web Updates
From leading web improvement planning to acting as gatekeeper for all web content, website experience has been a core competency for years. I've worked in a variety of content management systems:
Adobe Experience Manager 5.6 and 6.1  (both Classic and Touch UI)
WordPress
OUCampus 9 and 10
Squarespace
Wix
IBM Content Manager
More recently, I worked with web developers, IT project managers, and other marketing staff to form cohesive strategies on website upgrades and continued improvement, including overseeing code deployments from initial development to publishing live.
While I am not a web designer, I know what a good website entails from a UX standpoint and can provide consultative direction while working with a web team.
Social Media
With a decade of experience in admin roles on various pages for different strategies, it's certainly vital to any successful marketing plan. Engaging content encourages users to become more brand loyal or more interested in your products/services, and often causes them to tell their story and provide you user-generated content.
Advertising is crucial to leveraging the full power of social. I've managed over $100,000 in total ad spend on various platforms for a wide range of clients and companies, with different target audiences and ad strategies.
What I've found is having a willingness to experiment and find what resonates keeps content fresh and ads more effective.
Experience with: Facebook, Instagram, Twitter, LinkedIn, Pinterest, Youtube, Hootsuite
Writing and Editing
From authoring hundreds of words for a website refresh to turning around blog posts in an hour, I've written for publications and clients alike. This experience allows me to bring constructive criticism to tone, style, and language across many channels spanning from fun social posts to professional ad copy and more.
A few of my favorites: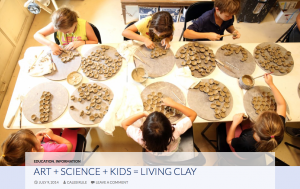 Audio and Video Production
My degree features a concentration in Broadcast and Electronic Media, which included TV and radio experience. Here is one of my favorite videos I led and produced, and here is the last showreel I produced.
While this is something I've moved away from, it was one of two concentrations in college and a core competency for two years at now-Augusta University. Understanding the need for time to do proper pre-production scouting and scripting and no, you can't simply "fix that in post" is knowledge that allows for easier cross-team collaboration between video and other mediums.
Graphic Design
Knowledge of digital vs. print settings such as RGB vs. CMYK, how much dpi the document should have, and working with brand guidelines allows problem-solving in a team-first manner.
It also helps with planning marketing strategies, allocating enough time for designers to work, and providing them at the outset a direction with necessary assets, guidelines, and sizes for each medium needed.
While this is not a primary emphasis, here is a sample infographic I created as a report summary. I often provide the design direction and feedback for PPC ads, social posts, and more as well.
Some experience with: Adobe InDesign, Adobe Illustrator
Other
While not in a business setting, I have to led a Sunday School class for young professionals at First Presbyterian Church in downtown Augusta and currently serve on the audio/visual team. I have also volunteered with organizations such as Hope for Augusta. You can learn a bit more about me by clicking here.
I also occasionally do freelance work on Upwork and for local businesses in the Augusta, Ga. area spanning copywriting, digital strategy, and more, which you can learn about here.
Have questions? Send me a message on LinkedIn!